So, it's time to sell your house…. The process begins!
You seek out and find a real estate agent. From there you spend your time, money, and sweat fixing it up, get it listed, and have a parade of people through your house hoping to get an offer. Or do you? Although 88% of home sales traditionally happen this way, it may not be the best option for everyone. Selling your home to a professional home buyer or investor company may be an excellent or necessary option. We present to you the three C's of why someone would sell to an investor:
Controlled Sale
Convenient Sale
Critical Sale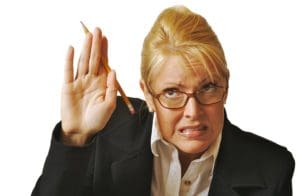 Before explaining these three categories, let's see what a tradition sale on the open market looks like: Initially, the preparation of the home for the market which includes paperwork, cleaning, staging, and photos can take weeks. As would-be buyers traipse through your home with their agents, you wait for offers to come in. The average days on the market in the Austin area is currently 46 days (as of May 2017). Once the home is actually under contract, it takes anywhere from 30-45 days to actually close and fund. During that time the seller sweats through an option period that can last up to 10-14 days where the buyer has the unrestricted right to back out of the contract for any reason. At this point, the buyer will bring in a 3rd party inspector to go through the home with a fine tooth comb, unearthing every possible issue with the house from the crack in the fireplace tile to the struggling HVAC. While it is vital that a buyer does their due diligence, it is also a very stressful time for the seller. If all goes well during the option period, the buyer's lender will order the appraisal. This is another waiting period to be sure the home meets value. On the closing date, the seller will need to have vacated and cleaned the home for the new buyer. This type of sale usually has very little flexibility due to the fact that you are working with buyers that need to move into your home and they have timing constraints of their own that need to be met.
This retail-process may work for some, however, it doesn't work for everyone. Sometimes a seller will find themselves in a position where going the aforementioned route is not a viable option for them. They need a controlled sale. This seller needs to be in control of the timing and pricing of the sale of the home. Perhaps they need the proceeds from the sale to rent or purchase a new residence and can't move out until they have the money from the sale of the home. Most investor companies will allow a short-term lease back or transition period. Maybe the seller is dealing with a legal issue like divorce, or perhaps they are relocating for work. In these situations, timing can be crucial for the seller and are in need of a controlled sale.
Some sellers may need a convenient sale. They simply do not have time for the repairs or preparations needed for listing with a real estate agent. The seller might have inherited the property either with or without a probated will and there are legal ramifications to wade through. The seasoned investor company is knowledgeable about working through the process of heir-ship and probate. Perhaps the seller is dealing with an emotionally charged situation and are in no position to cope with open houses, inspection periods, or be subject to the pressures of a demanding buyer. It is quite common for a landlord, looking to exit the rental business, who is needing to sell and is mindful of the tenants who are still in place, not wishing to disrupt them or cause undue pressure or stress. Simple and smooth are what the seller is looking for who needs a convenient sale.
Finally, a seller may find themselves facing a financial circumstance and need a critical sale. This sale must happen and must happen soon. It may be that they are in the midst of bank foreclosure proceedings. In this case, time is of the essence. A smooth and quick sale to someone who understands the foreclosure process in Texas is imperative. Perhaps the seller is just not able to keep up with the maintenance of the home or the property taxes are piling up and they just need a quick exit strategy. Whatever the financial circumstance, they simply can not go through the arduous and lengthy process of a traditional market sale. This seller needs a critical sale.
We can't vouch for other companies, but we at I Buy Austin Houses have purchased houses from clients in each of these situations. It is our mission to handle your unique real estate circumstance with much care and wisdom. If we are unable to help you and serve your specific needs, we will tell you and do our best to refer you to someone who can.
Do you need a controlled, convenient, or critical sale? Call us directly or fill out the simple online form!